So work has begun on the top two floors. This is the destructive stage where all the false walls and stud walls (those added later and only made of wood and plasterboard) get smashed up and removed. Our first layout plans included, on the top and first floors removing the walls between these long thin rooms at the front
and uniting them with their neighbours
to create lovely big rooms with four windows across. One nice big bedroom on the very top floor and one even bigger room on the first floor - completely open plan for the whole floor. But the architect took a look at this wall
and decided it was a load-bearing and masonry. We were quite surprised since it had sounded hollow and anyway why put such a huge window at the end of such a long and narrow room. What could this room have been used for? It was a mystery. Ah well, so we planned how lovely our oddly thin kitchen would look anyway.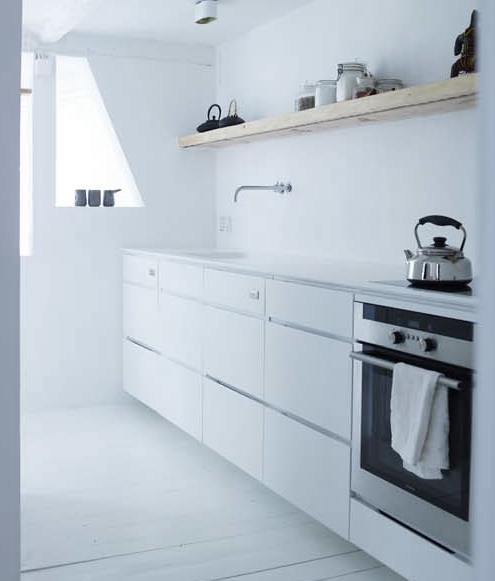 We are easy-going folks. It will be great. Lovely, yes.
Today our friend who we have seen do this sort of thing again and again, who has years of hands-on experience and a lot of common sense, a man who we of course asked to manage the whole project for us, removes the false ceiling. He looks above the line of the false ceiling and sees there is nothing at all. He looks at our plans and looks at the huge empty space that he is going to have to 'make good' and gives us a call.
'Are you sure you really want this wall?'
Why did we think it would be masonry?